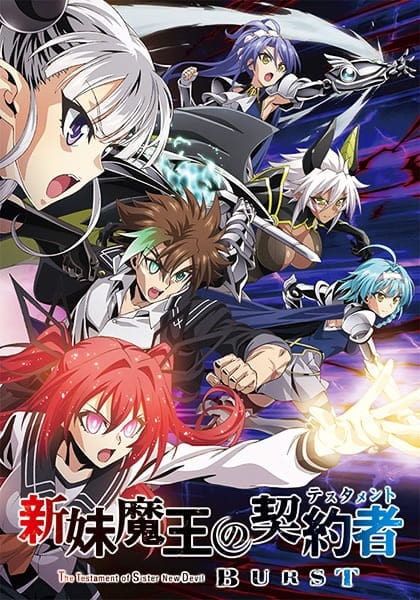 Alternativni naziv: The Testament of Sister New Devil: Burst
Tip:
  TV
Broj epizoda:
  10+1
Žanr:
  Akcija, fantazija, romansa, eči
Studio:
  Production IMS
Godina:
  2015
Opis:
Basara Touđou ima težak život. On je stariji polubrat dvema demonskim sestrama, Mio i Marije Naruse, koje štiti od ovlašćenih demona koji žele da uzmu Miovu moć za sebe. Povrh toga, rastuća politička tenzija unutar demonskog carstva samo otežava njegov posao. Kada je stigao glasnik sa pozivom za Mio u carstvo demona, ona i njeni prijatelji moraju da odu uprkos opasnosti. Sada na neprijateljskom terenu, Basara će morati da ojača kroz erotski užitak kako bi učinio nemoguće i zaštitio sve.
Trailer:
https://www.youtube.com/watch?v=4f5cBYUZmT0